ESJA
When you stay in Reykjavík, you can't help noticing that there is a large and beautiful mountain right in front of you when you look to the north across the bay. That's Esja, the mountain that knows how to write its name. Indeed, its flanks are so broad that on a snowy day, the winds will blow white lines on it looking just like some angel's scribbling...
Click on the pictures to magnify them!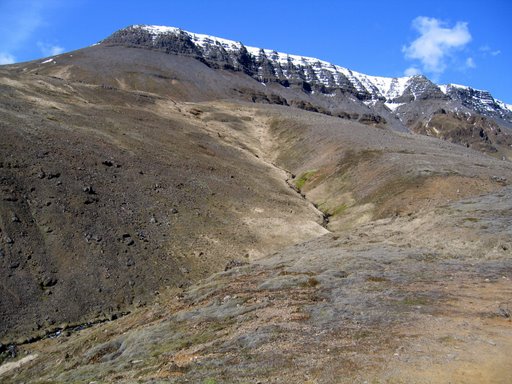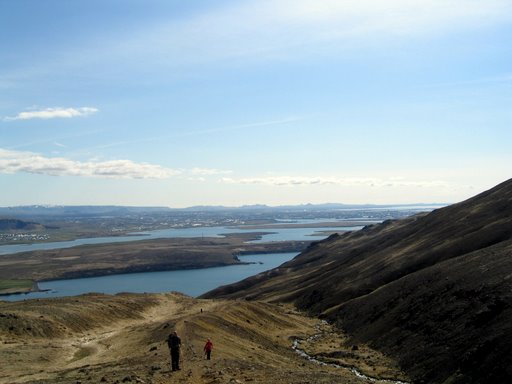 This mountain is a lovely place. Indeed, many of those living in the capital go there regularly for a brisk hike. On sunny days, the trails are actually a bit crowded, that's fun, you meet all sorts of people and everyone is feeling great.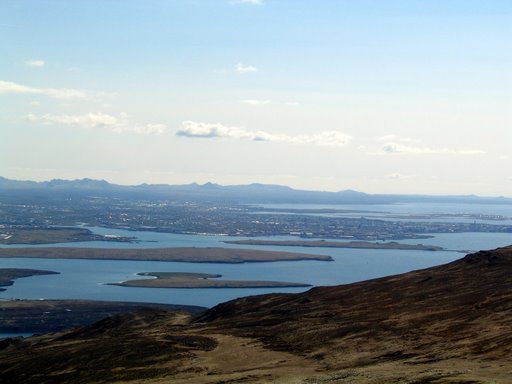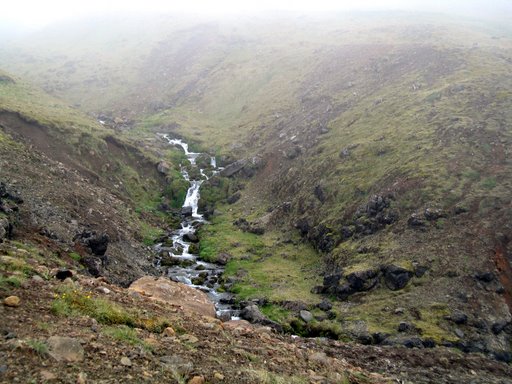 The hike is quite easy, even for those who are not trained mountaineers. The trail starts by the parking lot. To get there, you drive a short distance from Reykjavík in the direction of Akureyri until you come to the sign saying: "Gönguleiðir upp á Esju", just by the place called "Mógilsá". You might even take the bus, there is a bus stop right there. The path starts by the parking lot, through a beautiful wooden area, mainly birch, along a small river. Follow the signs, there are seven posts on the way.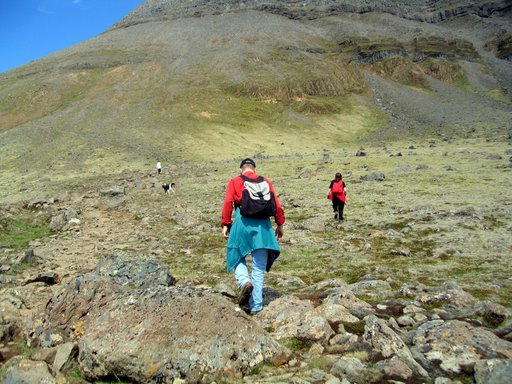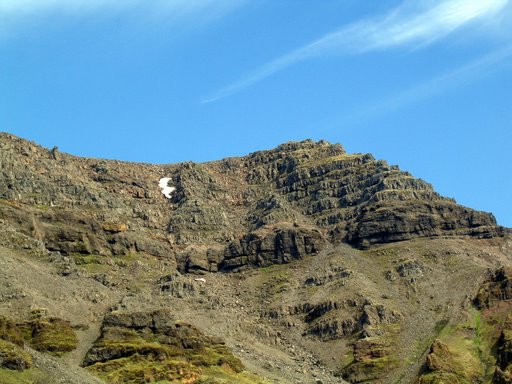 You cross the river, then you continue upward and cross a stream by stepping on stones. True, the trail does get a bit more rough as you go along. The view is beautiful all the way, and the hike is definitely worth the effort. Downtown Reykjavík does look small when you view it from the top.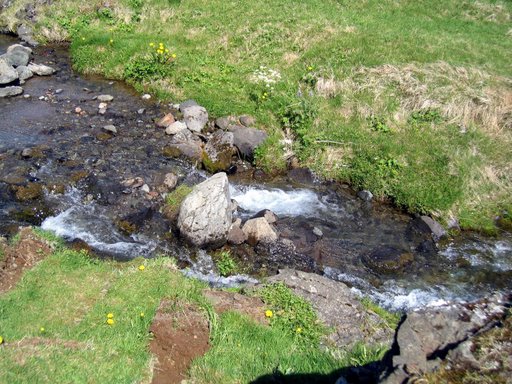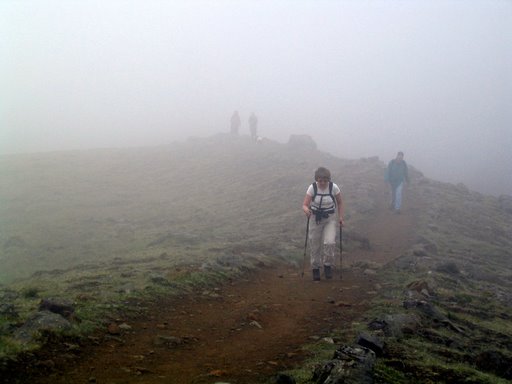 You should count two to four hours, don't forget to take something to drink and something to nibble on. Don't go if the weather is not too good.
Sometimes, there can be fog at the base of the mountain and sunshine nearer the top. So it goes...